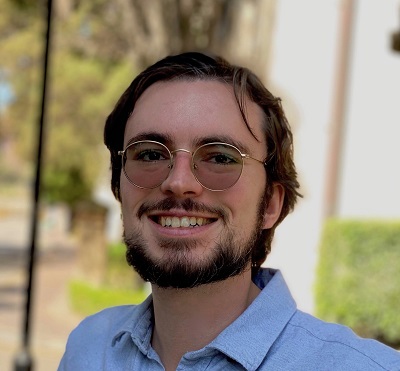 How likely is it a burst of space radiation could wreak havoc on Earth by taking out our satellite and computer systems, and how much damage would be caused?
Dr Benjamin Pope from The University of Queensland's School of Mathematics and Physics has come up with a brilliant new way of potentially answering these questions, and he's been granted a Fellowship from the Big Questions Institute (BQI) to further explore the idea.
"I am honoured to receive this honour – it can be challenging for even solid, conservative science projects to get funded, let alone a project as out-of-the-box and interdisciplinary as this project," Dr Pope said.
"I'm very glad BQI see the value in applying risky ideas to answer big questions.
"Working with bright UQ students Utkarsh Sharma and Qingyuan Zhang on this project over winter has already yielded amazing results, and with these funds we will be able to accelerate the project to completion."
BQI's Director, Darren Dougan said everyone at BQI was delighted for Ben to receive the inaugural BQI UQ Fellowship, which recognises the importance of his impressive work.
"Ben's research is cutting edge and novel, and spans across multiple scientific disciplines," Mr Dougan said.
"The research really showcases Ben's superb track record of original thinking that the BQI Fellowship will boost even more."
BQI's Fellowship will allow Dr Pope to explore the fundamentally new idea that tree rings might have recoded past discharges of space radiation, just as they have recoded climate changes over the millennia.
The research project from Dr Pope will see the development of open-source statistical software to model astrophysical events throughout history, through the observation of growth rings of trees over thousands of years.
"The growth rings of trees encode a 10,000 year record of cosmic radiation hitting the Earth's atmosphere, leaving traces of carbon-14," Dr Pope said.
"It leaves behind an archive of astronomical data that has barely begun to be explored.
"Libraries of fossil wood cores going back 10,000 years can be carbon-dated ring-by-ring, revealing a time series that bears witness to the explosions of atomic weapons in the modern era, the 11-year cycle of solar activity, volcanic eruptions, and most mysteriously, sudden single-year spikes of astrophysical radiation, intense enough to devastate orbiting satellites."
Dr Pope said the data gathered from the project could have an impact on our ability to predict future radiocarbon spikes in the coming decades and centuries.
"These spikes have variously been ascribed to solar 'superflares', supernovae, or explosions from neutron star 'magnetars'," Dr Pope said.
"It is critical that we find out the answer so that we can predict them or even mitigate their consequences.
"We could distinguish between these scenarios by very carefully measuring their occurrence rates, intensities, durations, position in the sky, and relation to the solar cycle.
"In this project we will develop open-source statistical software to model these events and tease this information out of the tree-ring record."
BQI is a unique funding platform created to support curiosity-driven research in Australia. 
Providing outstanding early-career researchers with an opportunity to probe the 'the Big Questions of Science', BQI has a number of prominent scientists on its board, most notably, the late Stephen Hawking was a founding member.
For more information, head to the BQI website.