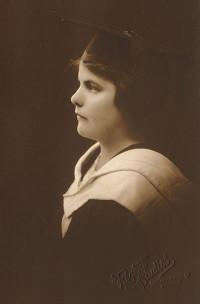 We offer fellowships to distinguished academics who wish to work with us in the disciplines of mathematics and statistics.
Ethel Raybould Visiting Fellowship
This annual fellowship is open to researchers in any branch of mathematics.
The successful applicant can spend up to six months working with us.
The fellowship is valid for 12 months from the date of offer. If you're unable to visit during the year of offer, you must submit another application for re-appointment. 
How to apply
For 2023 Fellowships, please complete the host and visitor forms below, and send to Mathematics Administration:
Applications close Wednesday, 30 November 2022
Should you have any queries, please email Jorgen Rasmussen, Head of Maths Discipline.
About Ethel Raybould
Ethel Raybould (1899-1987), BA (First Class Honours in Mathematics) was UQ's first female mathematics lecturer. She was made a senior lecturer and taught at UQ from 1928 to 1955. 
She was one of UQ's most generous benefactors, and her trust funds support fellowships, prizes and teaching facilities.
The Raybould Lecture Theatre (opened in 1990) in the Hawken Engineering Building (Building 50) is named in her honour.