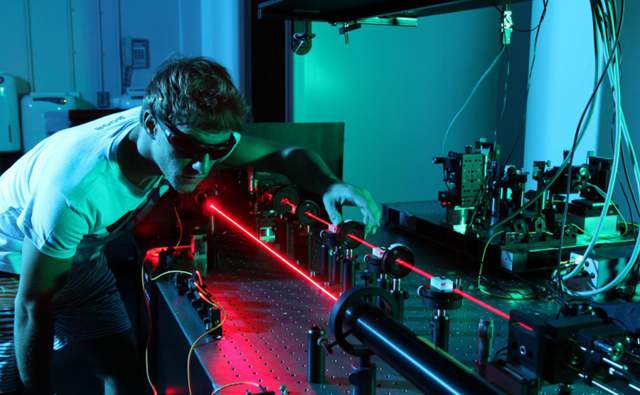 Do you have a passion for how things work and enjoy scientific experiments? Do you want to learn more with one of the most innovative physics research groups in Australia?
Head of the University of Queensland's School of Mathematics and Physics, Professor Joseph Grotowski, said the School welcomes students from around the planet, all of whom seem to be attracted by its friendly, safe reputation and world-class teaching, research and facilities.
"People love to study physics because it's interesting; it can be used in all walks of life, and helps us to understand how the world works," he said.
As a global top-tier research institution, the University of Queensland (UQ) recently moved higher in the influential QS World University Rankings, coming in at 47th globally. As such, UQ has placed well inside the top one percent of the world's 26,000 universities. UQ is committed to providing students with a world-class education.
"The University has about 40 physics academic and research staff and 60 research postgraduate students, who have an annual research income of several million dollars, and are involved in national research centres in quantum computers, quantum systems, astrophysics and hypersonics.
"These academics and students collaborate on international projects to benefit humanity.
"For example, Dr Ebinazar Namdas, is leading a lighting technology research project with Indian agencies to develop organic semiconductors.
"The project will enable children from remote communities to study at night and also potentially cut electricity costs for consumers and develop the next generation of photo sensors for digital cameras."
UQ physicist Dr Magdalena Zych's research was recently used by Italian physicists to test Einstein's equivalence principle, which plays a vital role in physicists' understanding of gravity and space-time.
This work could lead to the development of new sensors with applications in studying volcanic eruptions and earthquakes, in searching for mineral deposits, in navigating Earth and space, and in high-precision measurements of time frequency and acceleration.
Professor Grotowski said UQ students had excellent career prospects because they graduated with analytical and problem-solving skills sought by employers in the public and private sectors round the world.
"Our graduates are working in fields as diverse as education, engineering, computing, management, government research, University teaching and the health and medical sector," he said.
Astrophysics graduate Dr Sarah Sweet studied physics at UQ because it was the only university in Queensland to offer postgraduate astrophysics.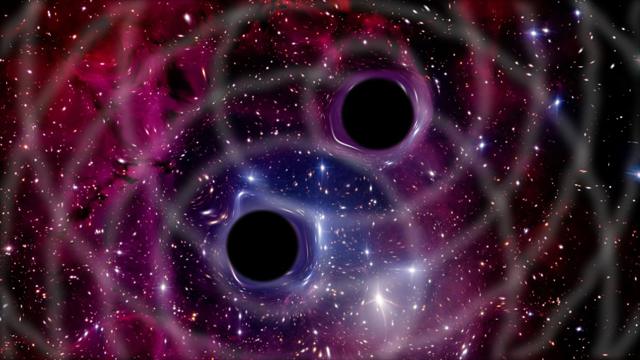 "It is well-regarded – for example, its Excellence in Research Australia assessment equals some of the top institutions globally," she said.
Professor Grotowski said UQ's School of Mathematics and Physics offers a large range of study and research opportunities at undergraduate, Honours, postgraduate coursework, and postgraduate research levels, including:
Learn more about program offerings and discover some recent physics graduates here.
UQ also has a long history of looking after its international student community, Professor Grotowski said.
"Choosing to fly across the world—leaving your family, friends and familiar spaces to attend university in a different country—is not the easiest decision.
"We understand these factors, and we work hard to make sure our students know they have made the right decision when they study with us."
UQ provides English assistance, help with finding accommodation, make friends and cope with learning.
The University also has international student advisors who can answer any questions or worries you may have.
Information about application procedures can be found at: future-students.uq.edu.au/apply.
More information about UQ for international students, including the study environment, links to estimated living costs, refund policies, support services, information for students with families, and your legal rights as an international student can be found at: future-students.uq.edu.au