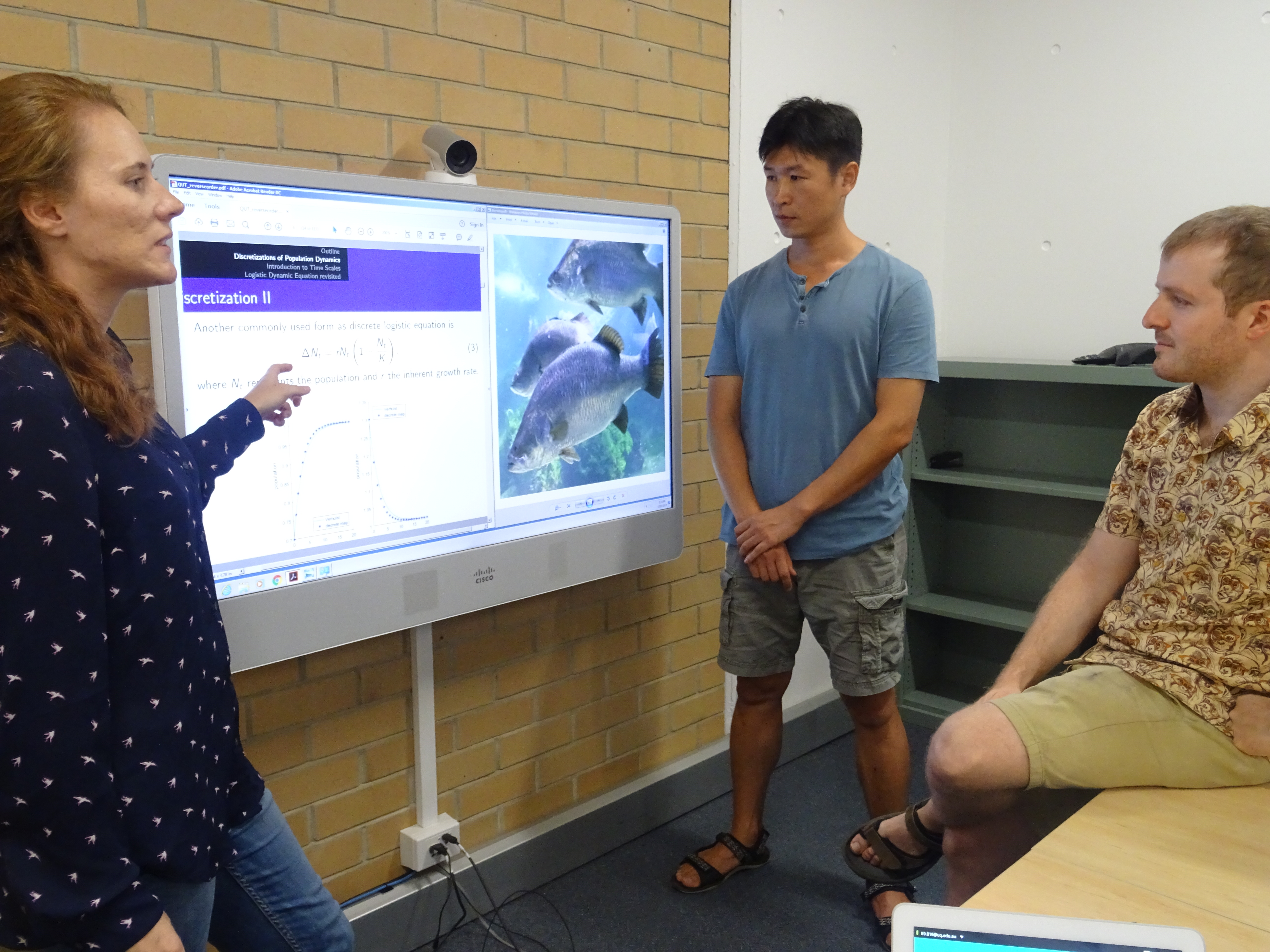 Preventing fish stock collapse and associated loss of jobs is the focus of a joint University of Queensland and state government project to estimate viable catch numbers for QLD fisheries.
UQ Centre for Applications in Natural Resource Mathematics director Professor Jerzy Filar said the centre is collaborating with Queensland's Department of Agriculture and Fisheries (DAF) to help manage Queensland's fisheries, and minimise the risk of fishery collapse.
Professor Filar said the Centre, in UQ's School of Mathematics and Physics, develops and applies innovative mathematical and statistical models to support sustainable fisheries as part of Queensland's Sustainable Fisheries Strategy.
Professor Filar said a goal of the Queensland Sustainable Fisheries Strategy was to determine sustainable harvest levels that deliver economic benefits without dangerously depleting fish stocks. The latter is a very challenging research problem.
"For example, fisheries are not fully observable and fish numbers vary as they are lost to predators, disease, ageing, fishing pressures and other environmental factors," he said.
"-Recent research by Centre team members Dr Wen-Hsi Yang and Professor Kaye Basford directly influenced the 2017 closure of a  scallop fishery to respond to concerns about declining catches of legal-sized saucer scallops.
"In other centre projects Dr Matt Holden  is examining  harvest strategies for coral trout in the Torres Strait finfish fishery, Dr Wen-Hsi Yang is forecasting  stocks for Australia's east coast saucer scallop fishery and Dr Sabrina Streipert is redesigning a stock assessment model for barramundi an iconic Queensland species."
Professor Filar, with School of Mathematics and Physics colleagues and international collaborators were recently awarded an ARC Discovery project to investigate the design of harvest policies to consistently minimise the risk of fishery collapse.
In addition to the fishery projects, the Centre has also  focussed  on modelling solutions for managing forestry, water security conservation, pest and disease management, and adaptation to global climate changes.
Media: Further information, Professor Jerzy Filar, j.filar@uq.edu.au, +61 7 336 52236