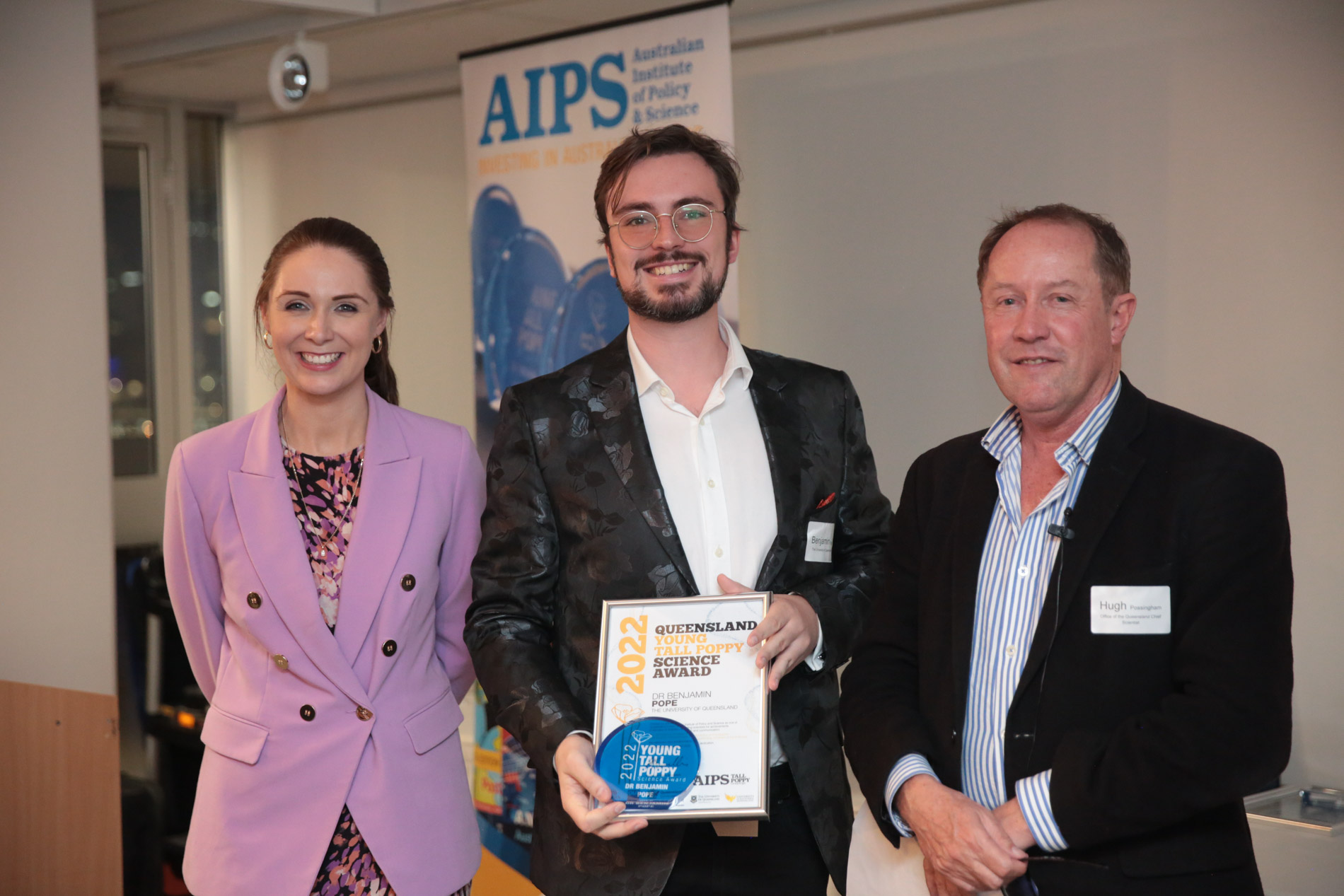 Dr Benjamin Pope of UQ's School of Mathematics and Physics was recently honoured for his stellar and exoplanetary science research at the 2022 Young Tall Poppy Awards. 
The annual Young Tall Poppy Awards is an initiative of the Australian Institute of Policy and Science, hosted in each state. The Young Tall Poppy Science Awards for Queensland were hosted in collaboration with the Office of the Queensland Chief Scientist. 
Dr Pope is a part of a team that is taking high-resolution images of baby planets outside the solar system for research into the origins of life on Earth, planetary mechanics, star formation, and developing tools to determine a planet's suitability for life.
"Planets are very small, and faint compared to stars, so I spend a lot of time developing technology to see them better," Dr Pope said.
"I want to know whether we are alone in the universe, to uncover the origins of life on our own planet and find out how our Sun and other stars change and influence the planets around them."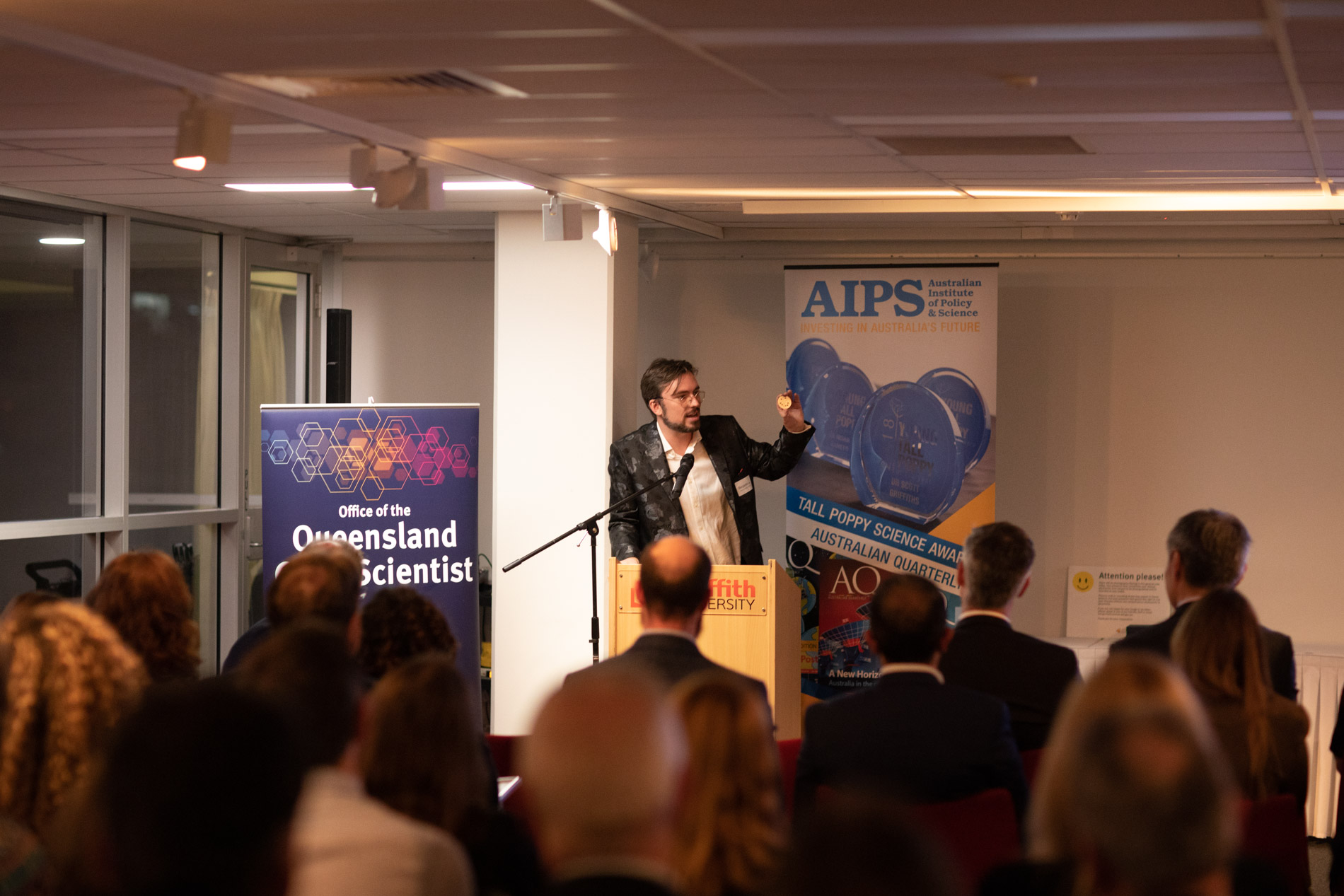 Dr Benjamin Pope was one of five UQ early career scientists recognised for their achievements in fields as diverse as virus immune responses, genetic risk for heart disease, life on planets beyond our solar system, and the development of unbreakable glass.
You can view his interview here.