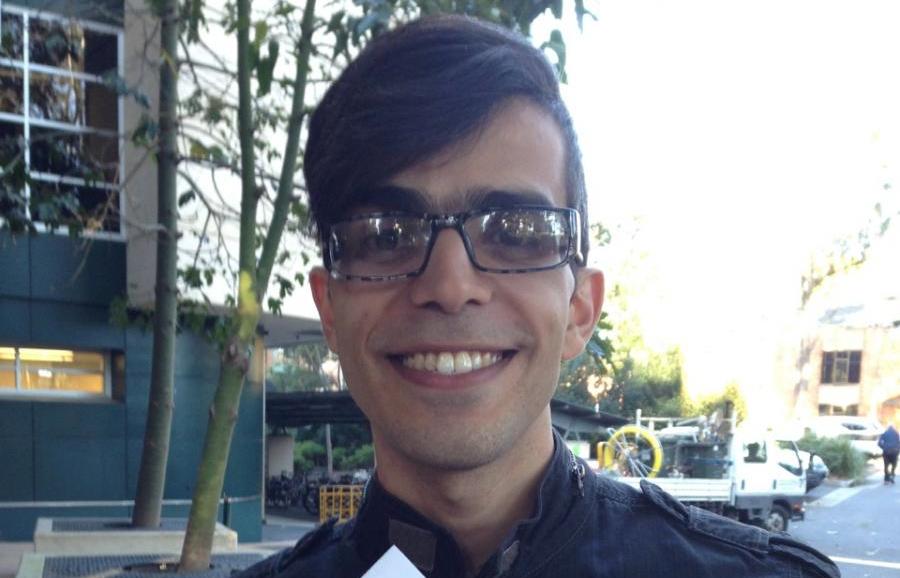 At the recent Faculty of Science round for UQ's 3-Minute Thesis competition, SMP entrant Khalid Muhieddine (photo, right) was runner-up, and received due recognition as the 'People's Choice' winner for his presentation "Organic Electronics: My Bubble; Your World".  As People's Choice winner, Khalid will have a chance of reaching the UQ Grand Final by participating in the UQ3MT Wildcard Competition on 2 September 2015 (featuring the People's Choice winners from all faculties).  Khalid is a PhD student in the Centre for Organic Photonics and Electronics within SMP (Principal Advisor - Dr Ebinazar Namdas, Associate Advisor - Professor Paul Meredith).
Another noteworthy achievement with an SMP connection -Maths Lecturer, Michael Jennings, who represented the School of Education (where he is enrolled as a PhD student) - won the Faculty of Humanities and Social Sciences (HASS) 3MTcompetition.  Michael will represent HASS at the UQ 3MT Grand Final on 16 September 2015 at Customs House with his presentation "Issues in the Transition from Secondary to Tertiary Mathematics: Student and Teacher Perspectives".  Michael is supervised 50 per cent by the School of Education (Principal Advisor - Professor Merrilyn Goos) and 50 per cent by SMP(Associate Advisor - Professor Peter Adams). 
Congratulations Khalid and Michael!
Coming up next for our RHD students - Annual Postgraduate Poster Day – 12-2pm, Friday 18 September, Alumni Court. 
Poster viewing:  12-1pm
Award of prizes:  1pm followed by lunch. 
All current SMP PhD and MPhil candidates are invited to present a poster and, in conjunction with achieving confirmation of candidature, entitles them to be eligible for $2500 in conference funding. 
For more information about Poster Day, contact Murray Kane, SMP Postgraduate Coordinator