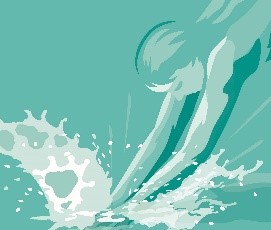 Excellent opportunities are waiting for students for the 2024 summer vacation in these scholarship and summer school offerings:
UQ Summer Research Scholarships – SMP projects. View all 24 research project opportunities with the School of Mathematics and Physics, get supervisor approval, and apply online for a project – Applications close Sunday, 22 October 2023.  
AMSI Summer Research Scholarships 2023-24 - Applications close Tuesday, 19 September 2023.
Got an idea for a maths/stats research project? Australian Mathematical Sciences Institute (AMSI) VRS which supports university students from around Australia to spend their summer holidays working on supervised research projects. Enjoy the challenge of a $3000 scholarship to complete a six-week research project and present your project at AMSIConnect, the national conference for AMSI Vacation Research Scholars (accommodation and travel included).
AMSI Summer School 2024 - Program applications close Monday, 27 November 2023
In 2024, Summer School returns to a four-week in person event hosted by Australian National University from 8 January – 2 February (virtual participation also available). Connect with peers, researchers and potential future employers while developing your mathematical skills.