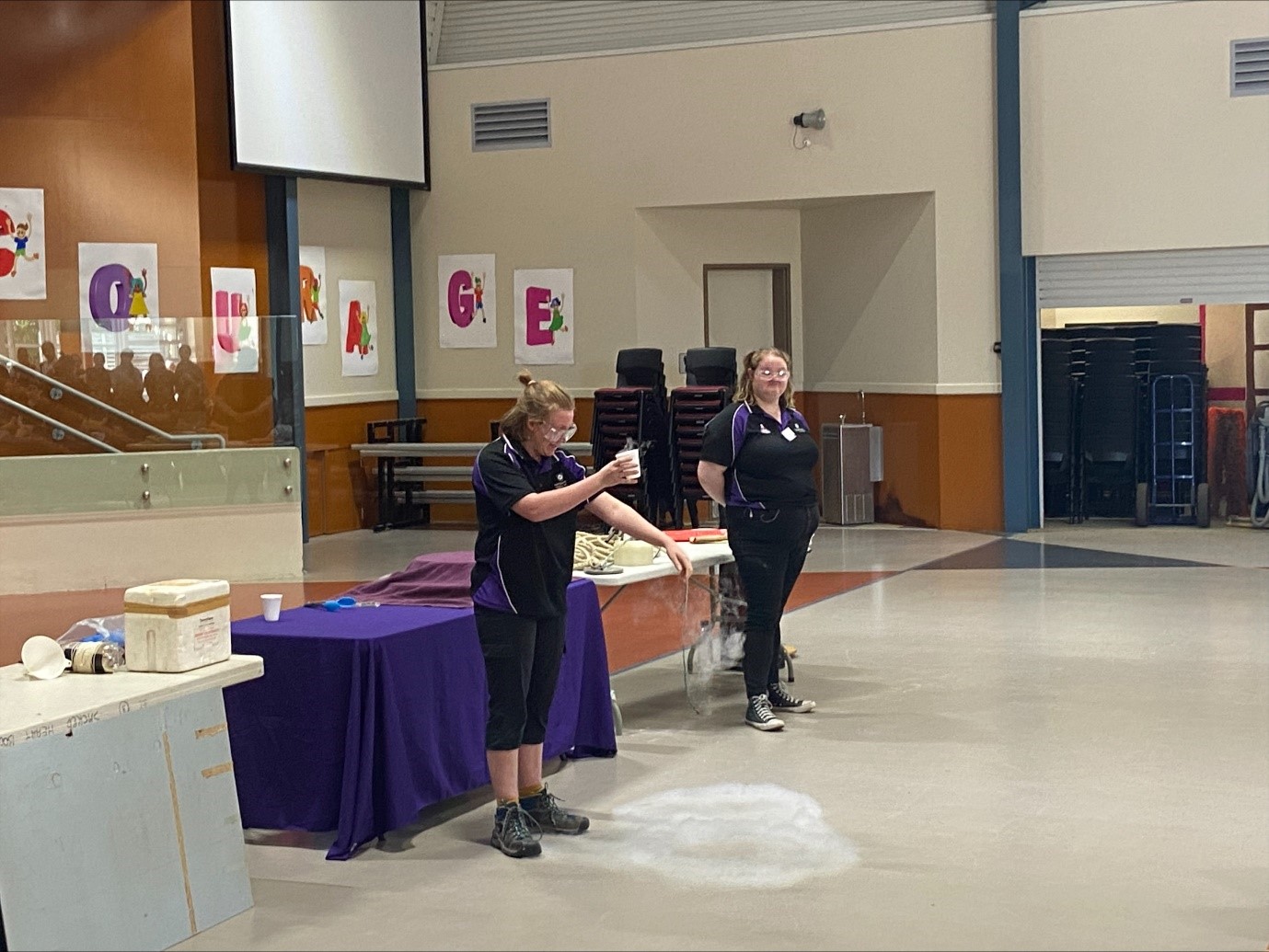 Seventh and eighth-grade students from Emmaus College recently enjoyed an engaging outreach event featuring Professor Tamara Davis and UQ's Science Demo Troupe. The event aimed to foster interest in astrophysics and other scientific disciplines among the next generation.
Professor Davis shared her scientific journey with Dark Matter research and provided insights into astrophysics studies. The Demo Troupe's interactive experiments captivated students with mesmerizing chemical reactions and physics demonstrations.
The event strived to inspire future scientists and innovators by exposing students to cutting-edge research and hands-on experiences, igniting their curiosity and motivating them to pursue their scientific interests.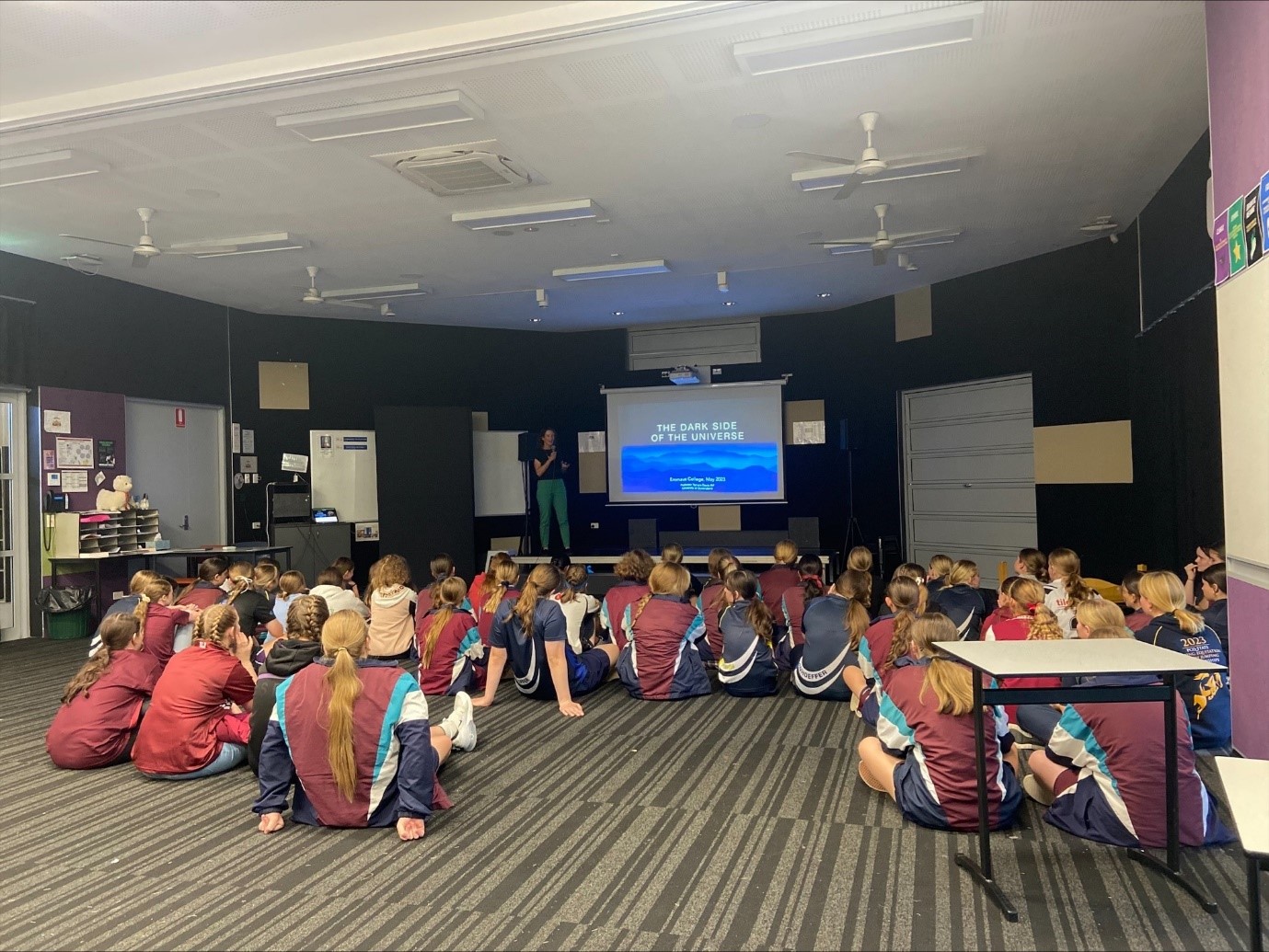 If you are interested in booking a demonstration, lecture, workshop or series of activities, please email demotroupe@uq.edu.au.