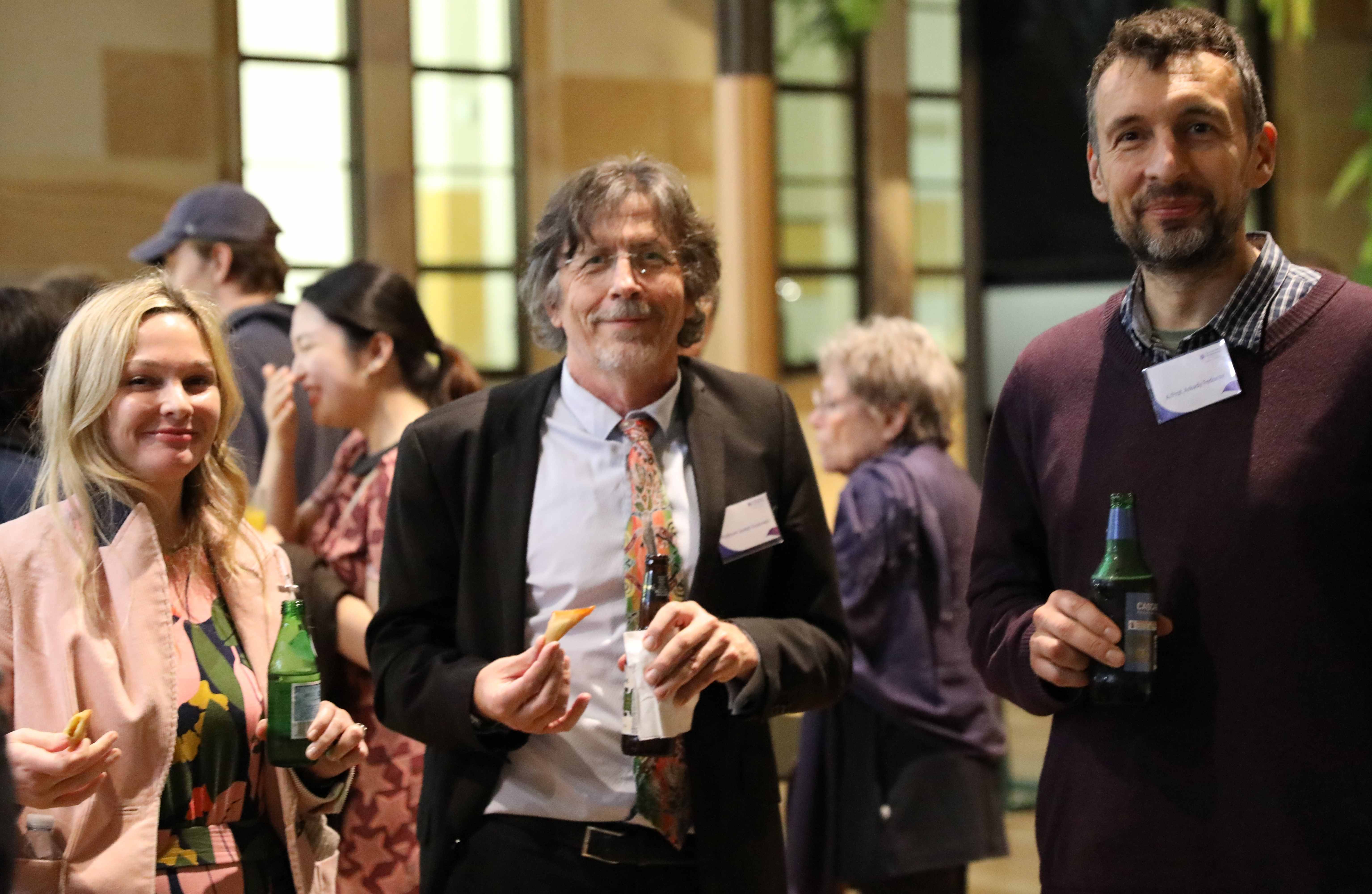 The Annual SMP Industry Partners Night was held on Wednesday, 24 May 2023. Hosted by the SMP Industry Team – Associate Professor Arkady Fedorov and Dr Meagan Carney, the event was attended by SMP industry partners, SMP staff with an interest in industry engagement, and students interested to find out more about the 2023/24 SMP Summer Industry Experience Program.
The night commenced with a very engaging presentation by SMP's Associate Professor Yoni Nazarathy on his experience of working between academia and industry over the years. This theme was further developed by SMP Industry Partners Dr Arkadiiy Matsekh (Foucault Dynamics) and Dr Christina Cifuentes (Oracle) who provided interesting and inspiring accounts of their own work across academia and industry.

Most impressive of all were two pairs of SMP student interns from the 2022/23 Summer program – Jennifer Kim and Zayne Jensen (SilverRail),  and Christopher O'Brien and Jake Moss (Outer Loop Consulting) who gave outstanding presentations about their summer experiences and impressed everyone who had wondered just how much could be achieved in an 8-week internship project!