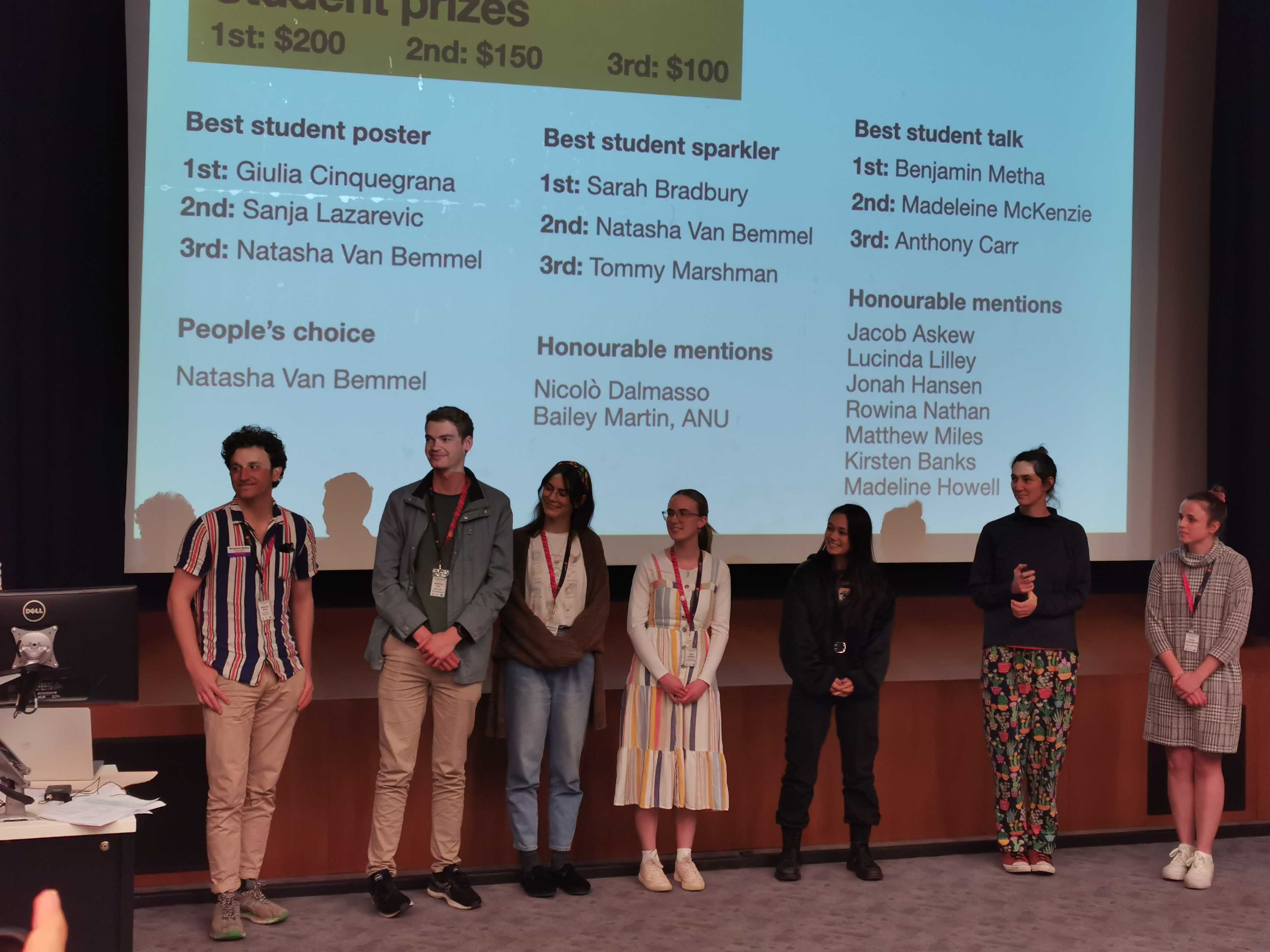 The Astronomical Society of Australia (ASA) Annual Science Meeting is a highlight of the Australian astrophysics calendar. This year the conference was co-hosted by Macquarie University and CSIRO at Macquarie's Wallumattagal Campus in North Ryde, Sydney, from 3 to 7 July.
The theme "Our Connected Community" focused on rebuilding and strengthening ASA community bonds while fostering connections with new and future members. 
 
Professor Tamara Davis delivered the prestigious Ellery Lecture, to open the event. Tamara's presentation on "Dark Energy and Cosmological Tensions" captivated the audience, shedding light on one of the universe's most mysterious aspects.
 
There was a significant UQ presence at the Meeting. Liana Rauf, Matthew Craigie and Ashlee Caddell shared their research through poster presentations. Cullan Howlett, Rossana Ruggeri, Simon Deeley, Nandita Khetan, Abbe Whitford, Yan Lai, and Anthony Carr all gave oral presentations. Anthony Carr was awarded third place in the Best Student Talk competition, which recognises exceptional early-career researchers. 
The ASM 2023 was a great opportunity for UQ astrophysics staff and students to connect with the Australian astrophysics community, and showcase their work. 
To find out more about Astronomical Society of Australia, click here.