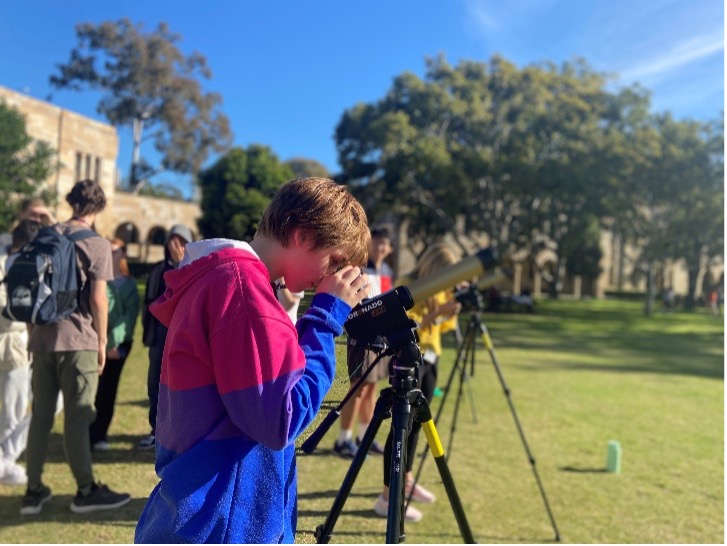 Eight secondary students from schools in south-east Queensland had the unique opportunity to participate in UQ's Astrophysics Work Experience Program from 19-23 June .
Sunspots, dark matter, dark energy and Python programming were among the topics covered by the students during their project research. 
Students experienced UQ lab tours, where they saw cutting-edge research and talked with professionals and academics about prospective career pathways in the area.  The UQ Physics student society (PAIN), engaged the students in a Q&A session whilst playing frisbee in the Great Court.
A science workshop led by the UQ Science Demo Troupe was one of the highlights. The workshop focused on creating holograms, investigating various light applications, and emphasised the importance of light in astronomy. Students had the opportunity to participate in activities and create their own holograms. 
The group took advantage of clear weather to observe sunspots and sun flares using UQ's new solar telescopes.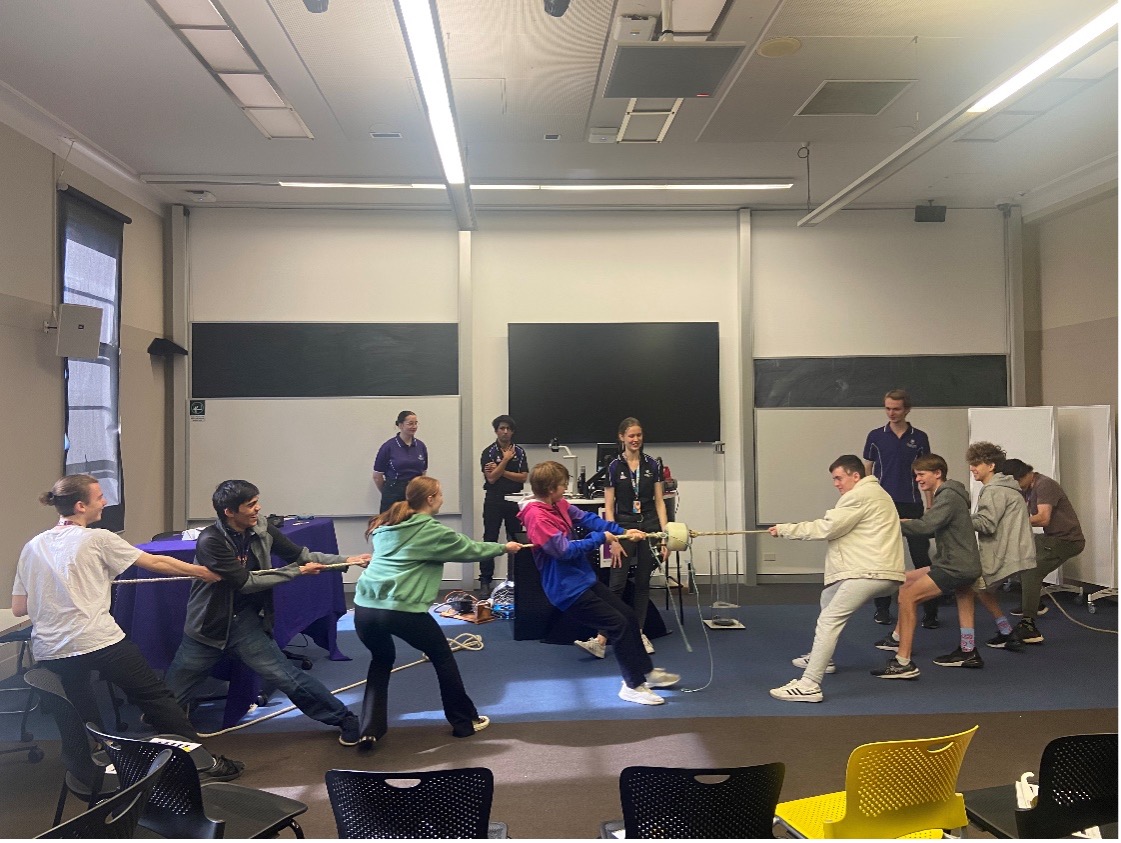 At the end of the week, students presented their project work and provided a recap of the week to academics, staff, and guests. This enabled them to showcase their hard work, improve their communication and presentation skills, and receive valuable feedback.
The Astrophysics Work Experience Program provided students a glimpse into the world of astrophysics, and helped them develop valuable knowledge and skills that will be useful in their future science and astrophysics studies.