UQ recently hosted a Queensland Hub for the Astronomical Society of Australia's 2022 Annual Scientific Meeting.
The event, which ran from 27 June to 1 July, brought together astronomers from around Australia, providing participants the chance to discuss recent astronomy-related developments in Australia. The Queensland hub allowed staff and students from University of Queensland, Queensland University of Technology and University of Southern Queensland to come together to participate in the event as a local group.
The University of Tasmania hosted in-person events for the Annual Scientific Meeting and Harley Wood School of Astronomy, while each of the State hubs participated in the main meeting via Zoom, and facilitated presenters giving talks from their local hubs.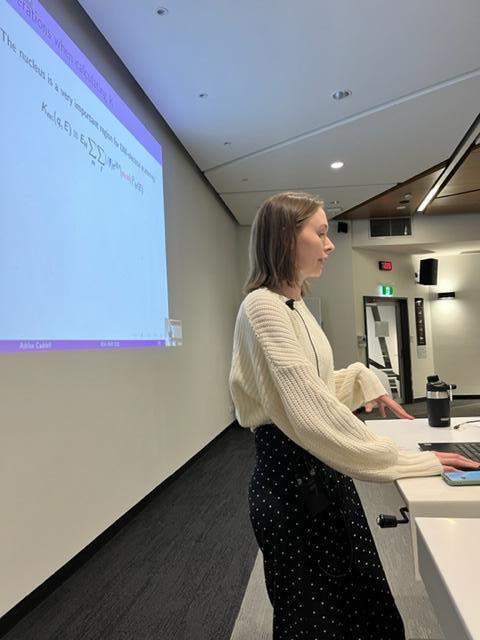 Several staff and students from UQ were selected to present talks, including Cullan Howlett, Rossana Ruggeri, Rebecca Mayes, Ashlee Cadell, Liana Rauf, and Shashank Dholakia.  In addition, Ellie Leitinger was awarded the prize for the best student poster. 
While COVID has prevented a number of face-to-face collaborative events over the last couple of years, it was great to be able to come together for this successful hybrid event.