Staff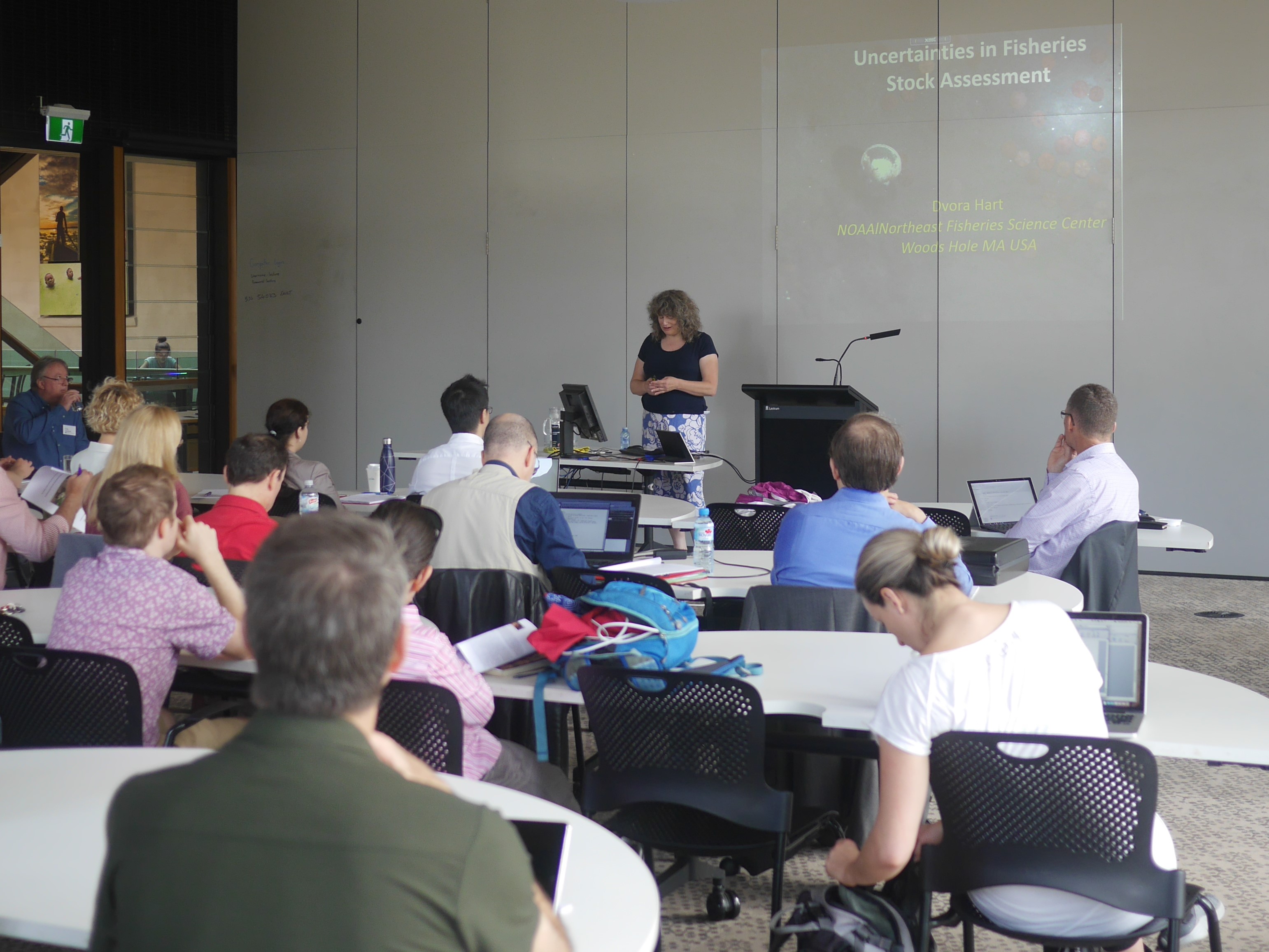 Professor Jerzy Filar (Director)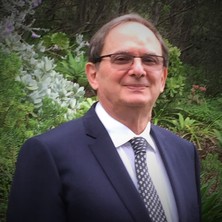 Professor Anthony Richardson (Deputy Director)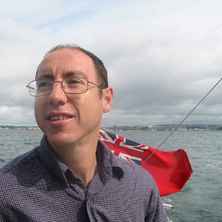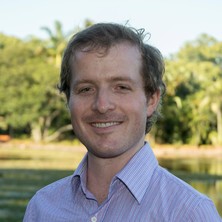 Dr Marijn Jansen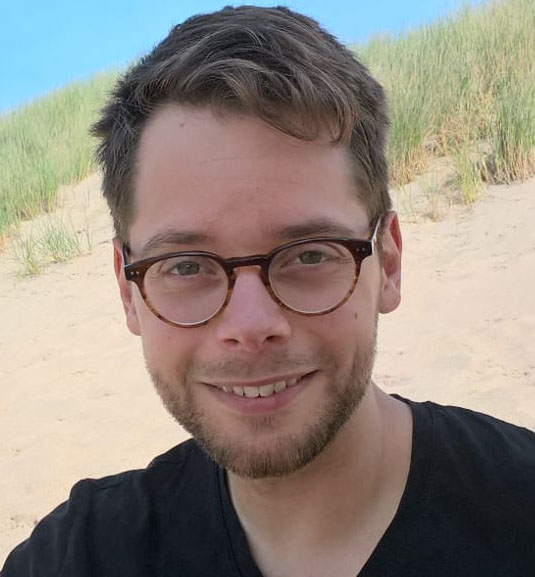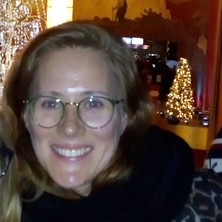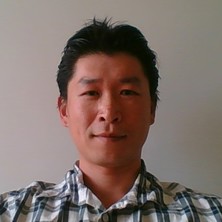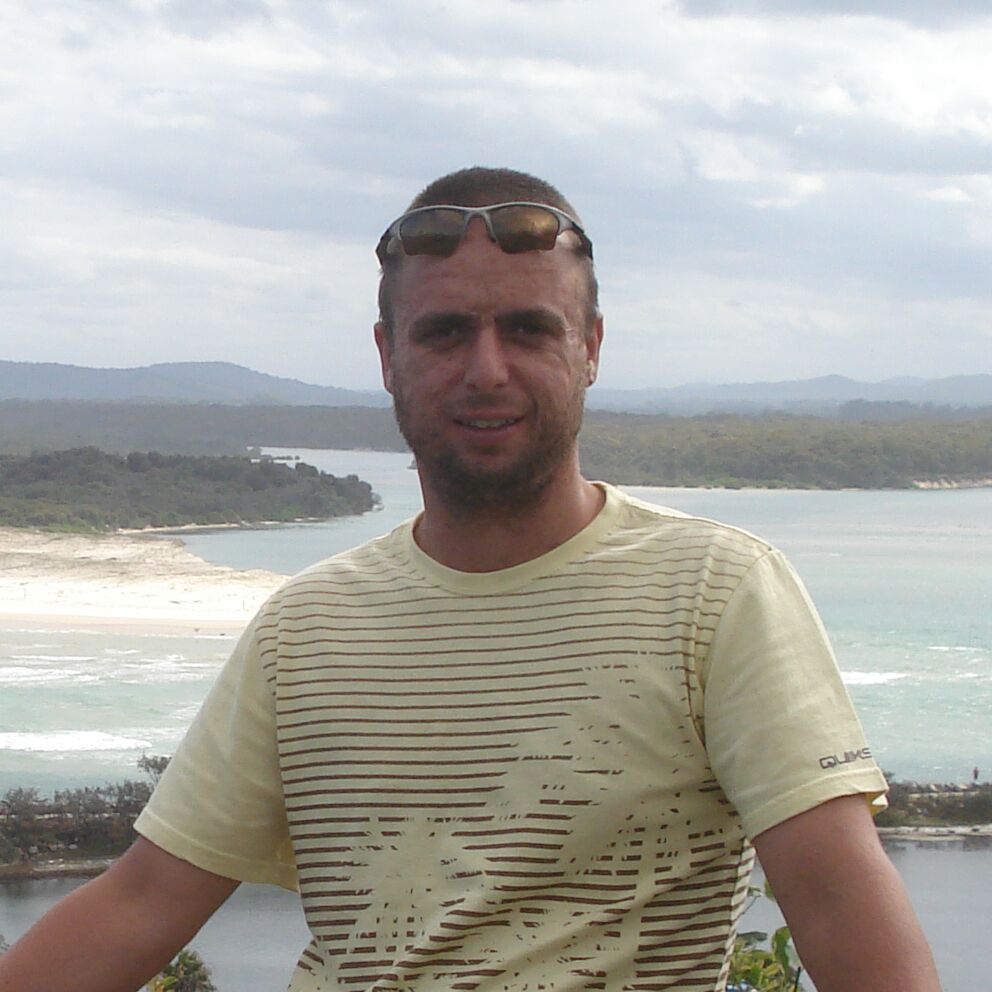 Dr Alex Campbell (UQ Adjunct)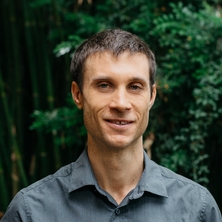 Roxanne Jemison (Centre Administrator)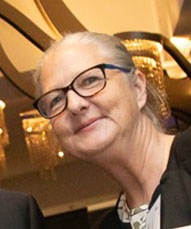 Affiliates
Professor Kaye Basford, UQ School of Biomedical Sciences
Dr Tony Courtney, Department of Agriculture, Fisheries and Forestry
Associate Professor Diane Donovan, UQ School of Mathematics and Physics
Professor Dirk Kroese, UQ School of Mathematics and Physics
Dr George Leigh, Department of Agriculture and Fisheries
Professor Ling Li, UQ School of Civil Engineering
Professor Geoff McLachlan, UQ School of Mathematics and Physics
Dr Warwick Nash, Department of Agriculture and Fisheries
Dr Yoni Nazarathy, UQ School of Mathematics and Physics
Dr Jennifer Ovenden, UQ School of Biomedical Sciences
Professor Phil Pollett, UQ School of Mathematics and Physics
Professor Hugh Possingham, The Nature Conservancy (TNC)
Dr Thomas Taimre, UQ School of Mathematics and Physics
Dr Cecilia Gonzalez Tokman, UQ School of Mathematics and Physics
Students
We supervise PhD, honours and Masters students on a range of topics.
Current Honour students
Jakeb Lockyer
A dynamical systems approach to modelling management and enforcement to reduce elephant poaching for ivory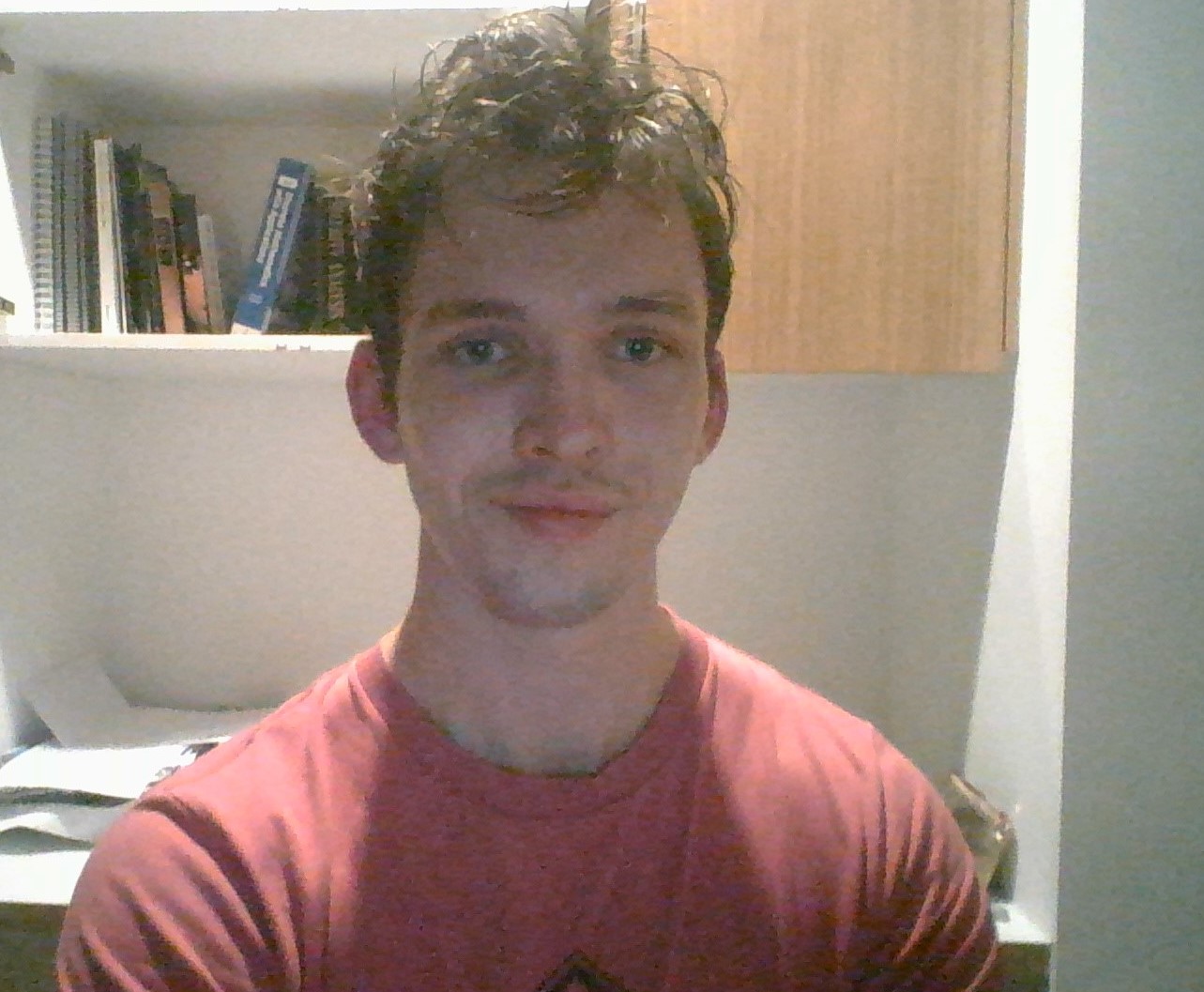 Samuel Nolan
Optimal harvest of populations governed by stochastic difference equations
Current MPhil students
Rosemary O'Connor
The impact of climate change and geoengineering on marine biodiversity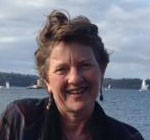 Current PhD students
Amelia Armstrong
Population genetics and movement of manta rays in Eastern Australia and the South Pacific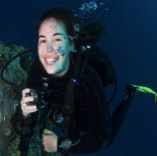 Asia Armstrong
Ecology of Reef Manta Rays Mobula alfredi: Habitat use, Threats and connectivity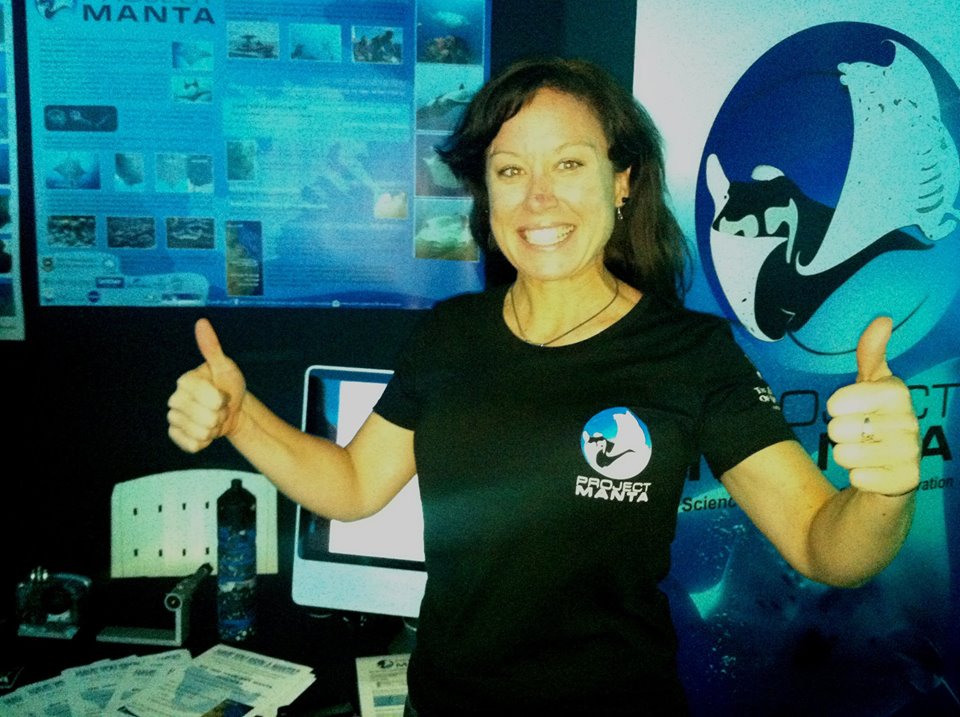 Tina Berry (with Curtin University)
Molecular genetics of zooplankton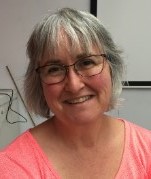 Phillip Dyer
Global biodiversity, climate change and marine protected areas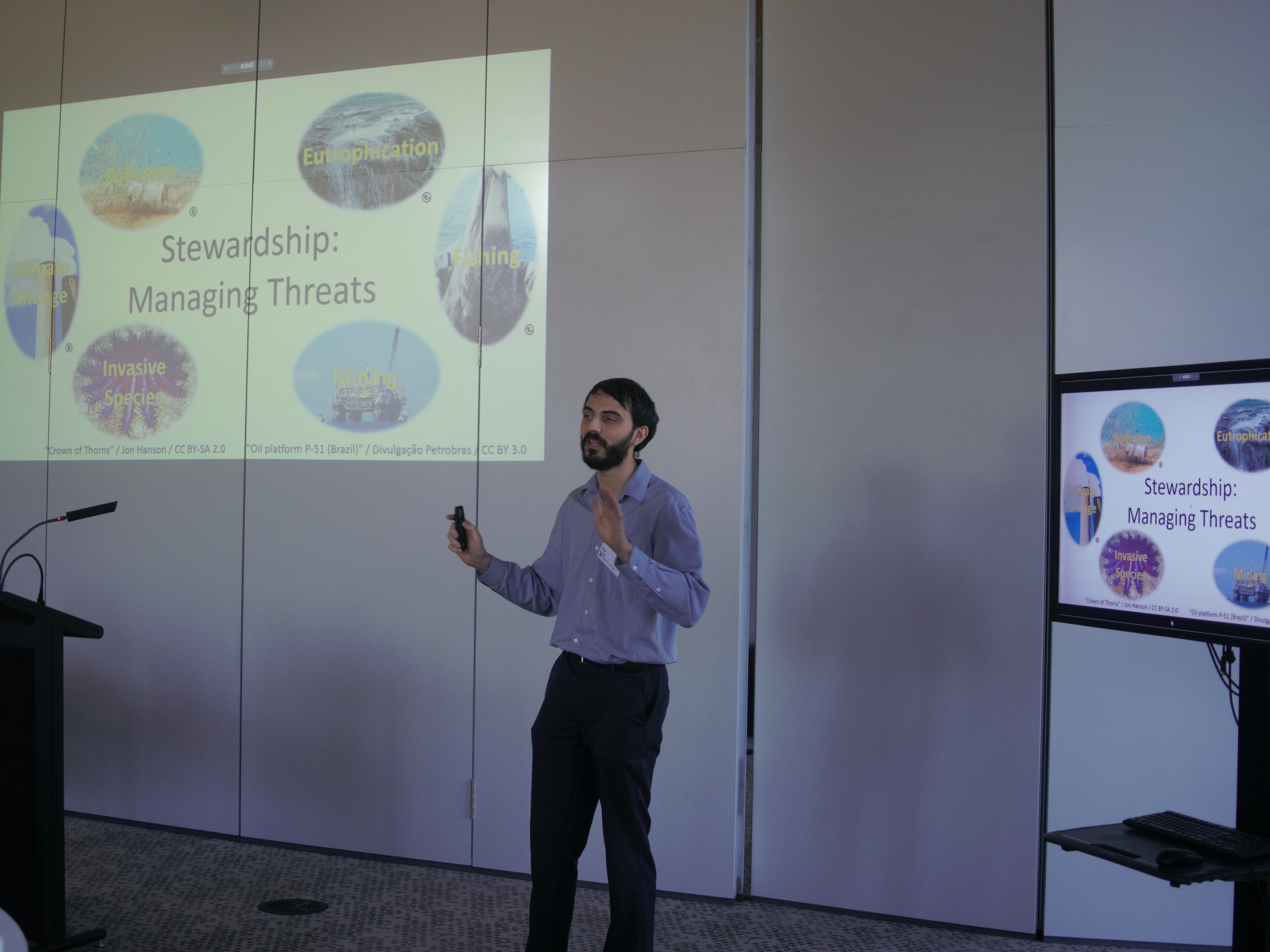 Chris Lawson
Bioenergetic of elasmobranchs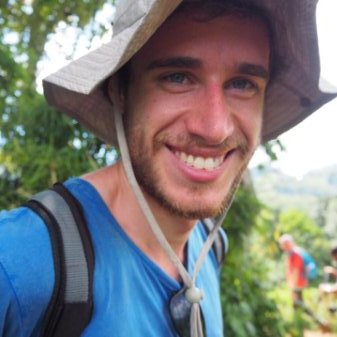 Jody McKerral (with Flinders University)
Universal laws in ecological systems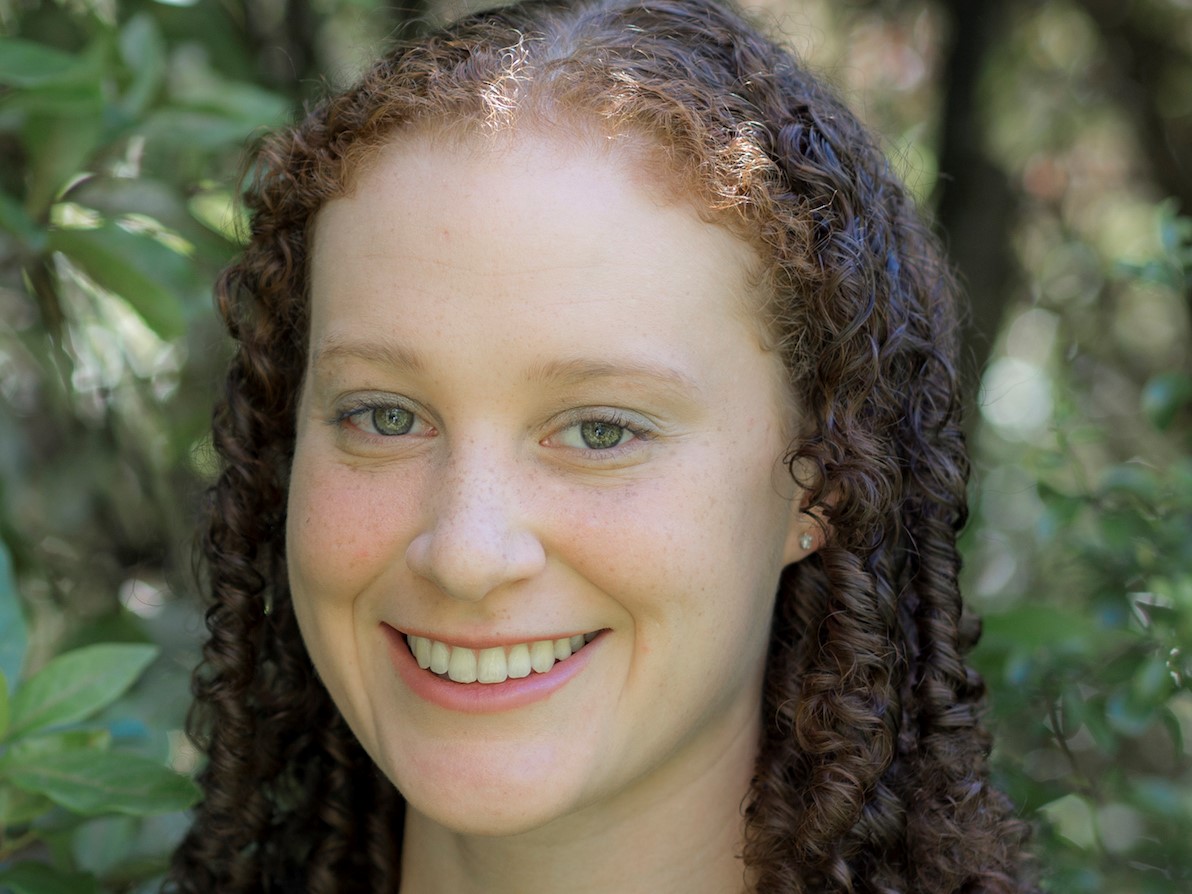 Isaac Brito Morales
Climate velocity and the effects on marine protected areas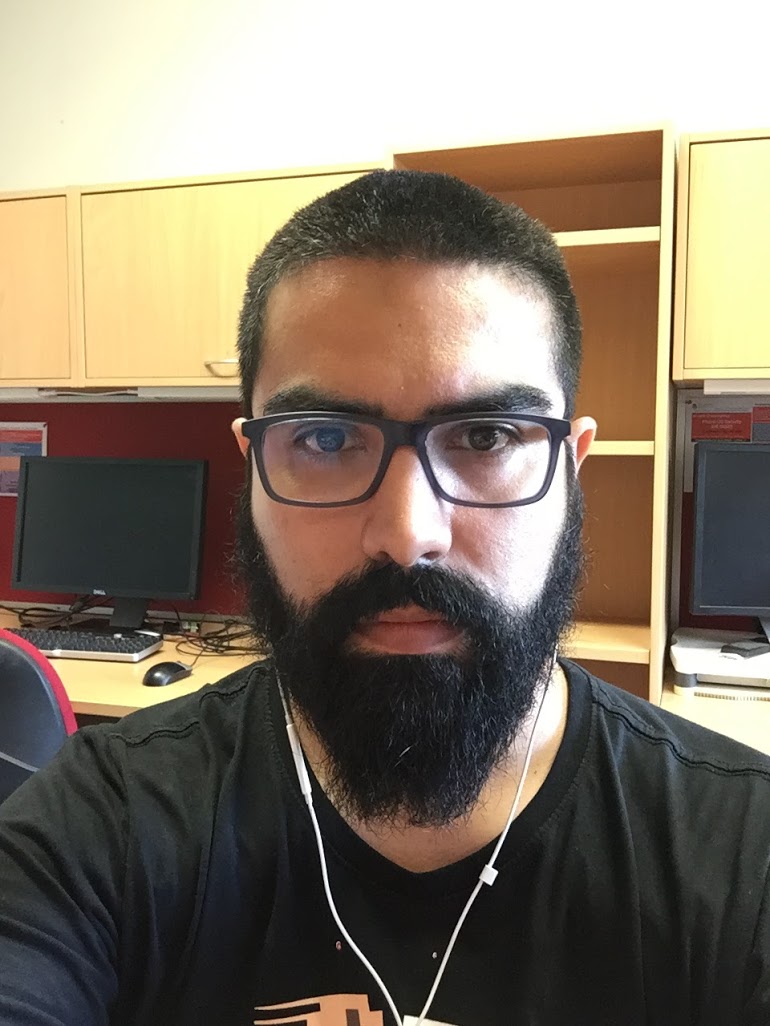 Sarah Pausina
Zooplankton dynamics in Moreton Bay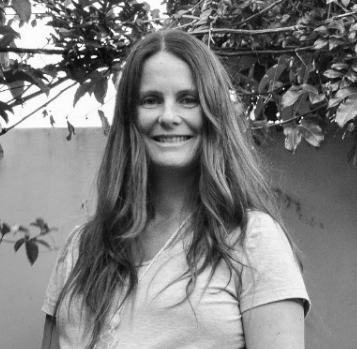 Zhihao Qiao (Prospective student)
Risk assessmement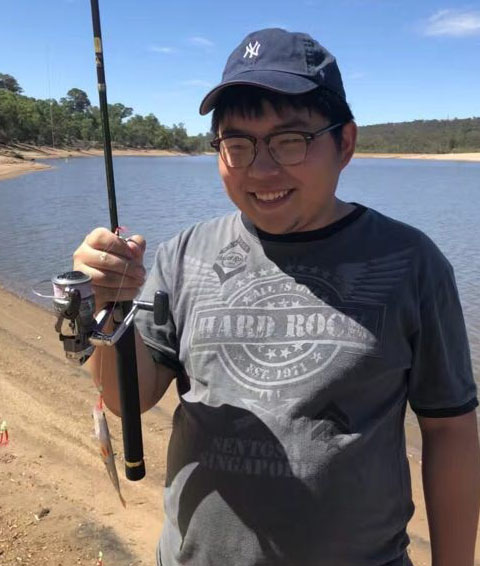 Anura Ratnasiri
Surveillance of low birthweigt, preterm deliveries and infant mortality in California, 2006-2013: Application of multivariable statistics to explore socioeconomic status by maternal morbidity interactions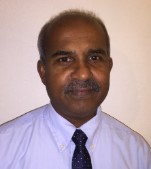 Jacob Rogers
Developing models of intermediate complexity for ecosystem assessment (MICE) for Australian marine ecosystems: Managing fisheries and climate change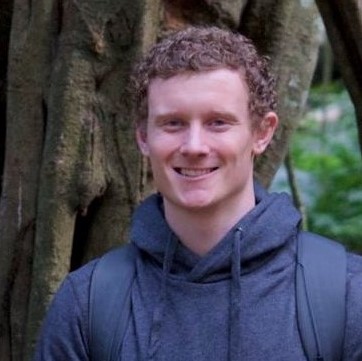 Patrick Sykes
Using size spectrum models to understand fisheries productivity in the ocean now and in the future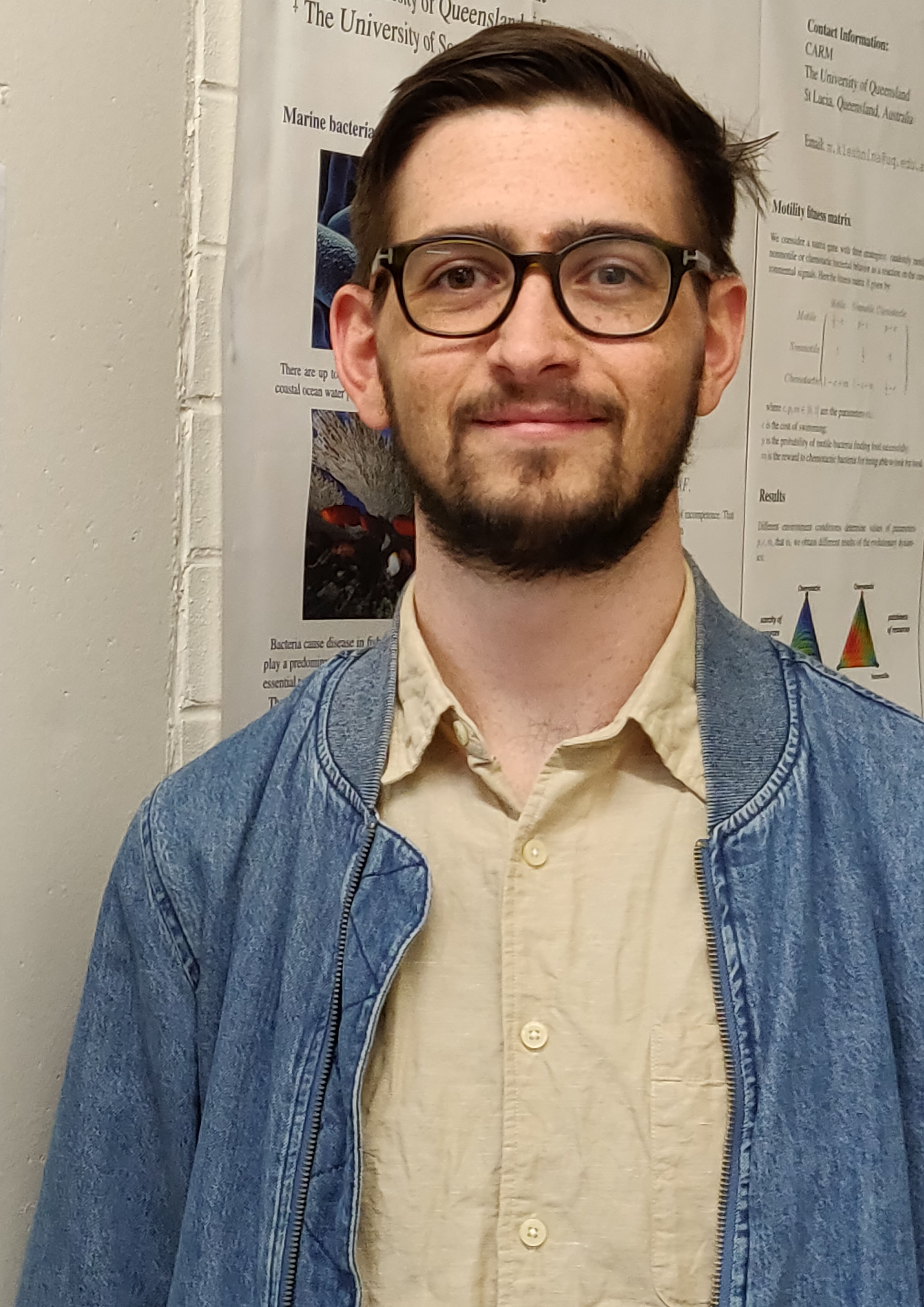 Graduates
Maria Kleshnina
PhD graduate 2019
Evolutionary games under incompetence & foraging strategies of marine bacteria
Supervisor: J.Filar
Ryan Heneghan
PhD graduate 2019
Resolving the role of zooplankton in the marine ecosystem with functional size spectra
Supervisor: A. Richardson
Alex Campbell 
Honours graduate 2018
Nonparametric Testing macroecological patterns that drive community structure using zooplankton in the global ocean
Supervisor: A. Richardson
Nanxi Zhang 
PhD graduate 2018
Nonparametric and doubly-nonparametric methods in generalized linear models
Supervisor: A Huang & Y-G Wang
Andrew Jones
PhD graduate 2017
Linkage disequilibrium estimates of genetic effective population size
Supervisor: Y-G Wang
Katherine Burgess
PhD graduate 2017
Feeding ecology and habitat use of the the giant manta ray Manta birostris at a key aggregation site off mainland Ecuador
Supervisor: A Richardson
Viv Tulloch
PhD graduate 2017
Managing direct and indirect threats to marine ecosystems to balance multiple objectives
Supervisor: A Richardson
Neil Thatcher (Flinders University)
PhD graduate 2017
Linear programming based approach to infinite horizon optimal control problems with time discounting criteria
Supervisor: J Filar
Kieran Clancy (Flinders University)
PhD graduate 2017
Detecting Non-Hamiltonian graphs by improved linear programs and graph reductions
Supervisor: J Filar
Robyn Lovett
Honours graduate 2016
Modelling a kelp ecosystem under climate change and potential management responses
Supervisor: A Richardson
Samara French
Honours graduate 2016
Improving stock assessments of Queensland Fish Species
Supervisor: A Richardson
Lucas Sumpter
Honours graduate 2016
Are distributions of species in Queensland's trawl fishery responding to climate change?
Supervisor: A Richardson
Rachel Madden
Honours graduate 2016
Are distributions of species in Queensland's trawl fishery responding to climate change?
Supervisors: A Richardson & Z. Neufeld
Ting Tian
PhD graduate 2016
Estimation of missing values in multivariate multi-environment trial data for three-way pattern analysis
Supervisors: K Basford, G McLachlan & M Dieters
Mingzhu Sun
PhD graduate 2016
Model-based discriminant analysis of high-dimensional data
Supervisors: G McLachlan, Y-G Wang
Asghar Moeini (Flinders University)
PhD graduate 2016
Approximations of the convex hull of Hamiltonian cycles for cubic graphs
Supervisors: J Filar
Ghazaleh Mohammadian (Flinders University)
PhD graduate 2016
Structural volatility & Australian electricity market
Supervisors: J. Filar
Paula Martinez Villegas
PhD graduate 2016
Genomic diversity of Brassica juncea
Supervisors: D.Edwards, J. Battey & Basford, K.
Michael O'Neill
PhD graduate 2015
Improving the effectiveness of age-abundance indicators in the management of fisheries in Queensland, Australia
Supervisor: R Johnstone, W Nash,Y-G Wang                                                                                                                                       
Na Wang
PhD graduate 2015
Sustainability and optimality in fisheries management
Supervisor: Y-G Wang
Michael Macbeth
PhD graduate 2015
Improving the utility of genetic markers in fish populations
Supervisors: Y-G Wang & J Overden
Jessica Savage (exchange student)
Masters graduate 2015
The impact of the 2011 heat wave on plankton communities at Rottnest Island
Co-Supervisor: AJ Richardson
Ysharda Clement (exchange student)
Masters graduate 2015
Climate variability and change in zooplankton off eastern Australia
Co-Supervisor: AJ Richardson
Jacob Rogers
Honours graduate 2015
Modelling Crown-of-thorns outbreaks on the Great Barrier Reef
Supervisor: AJ Richardson
Natsumi Nishikawa
Honours graduate 2015 
Do cleaner fish Labroides dimidiatus indirectly affect demersal zooplankton?
Supervisor: AJ Richardson
Dr Kate Helmstedt
PhD graduate 2014
Adding and subtracting species: the mathematics of eradication and reintroduction for conservation
Supervisors: H Possingham, P Baxter, P Maswon & J Shaw
Dr Luke Lloyd-Jones
PhD graduate 2014
Growth model estimation in fisheries
Supervisor: Y-G Wang & AJ Richardson
Dr Tessa (Mazor) Rawson
PhD graduate 2014
Advancing systematic conservation planning of the Mediterranean Sea
Supervisor: AJ Richardson
Jack McDonnell
Honours graduate 2014 
Dynamics and control of a ratio-dependent predator-prey system
Supervisor: P Baxter
Joshua Volkmann
Honours graduate 2014
Optimisation of dynamic reserve design
Supervisors: M Forbes & P Baxter
Maria (Marike) De Waard
Honours graduate 2014
A Survey of modern geostatistics methods for modelling Saucer Scallop populations in Queensland
Supervisor: R Lemos
Peter Rankin
Honours graduate 2014 
An alternative surplus production model - using hierarchical Bayesian inference in fisheries models
Supervisors: R Lemos & H Possingham
Ryan Heneghan
Honours graduate 2014
A review of the canonical Dynamic Energy Budget model and a bioenergetics model for diatoms with Bayesian parameter estimation
Supervisor: R Lemos
Jesse Thomas
MSc 2014
Scallop larval advection modelling in the Queensland fishery
Supervisor: R Lemos
Qianying Liu
MSc 2014
Weed-crop image segmentation and weed management
Supervisor: C McGrory & P Baxter
Dr Lydie Couturier
PhD graduate 2013
Population ecology and biology of the reef manta ray Manta alfredi in eastern Australia
Supervisor: AJ Richardson
Dr Fabrice Jaine
PhD graduate 2013
The movement ecology of the reef manta ray Manta alfredi in eastern Australia
Supervisors: S. Weeks, AJ Richardson, M Bennett & K Townsend
Dr Chris Rohner
PhD graduate 2012
A global whale shark hotspot in southern Mozambique: population structure, feeding ecology, movements and environmental drivers
Supervisors: AJ Richardson, M Bennett, S Pearce & W Weeks
Dr Lucinda Robinson
PhD graduate 2013
Potential impacts of future climate change on the distribution of pelagic fish and fisheries off the east coast of Australia
Supervisors: AJ Richardson & H Possingham
Dr Will Probert
PhD graduate 2013
Methods for decision theory in conservation biology
Supervisors: H Possingham, P Baxter & AJ Richardson
Alex Coughlan
Honours graduate 2013 
Understanding effects of climate change on Australian phytoplankton communities
Supervisor: AJ Richardson
Amelia Armstrong
Honours graduate 2013 
The size spectrum of zooplankton communities along the Australian east coast: effects of oceanography, season and latitude
Supervisor: AJ Richardson
Maxime Marin
Honours graduate 2013 
Oceanography of southeast Queensland in relation to kelp distribution
Supervisor: AJ Richardson
Dr Chris Brown
PhD graduate 2012
Effects of climate change on marine ecosystems and potential management responses
Supervisor: AJ Richardson
Robbie Pearce
Honours graduate 2012 
Accepted two year fellowship with CSIRO in Sydney, March 2013
Dynamics of managed consumer-resource systems
Supervisors: P Baxter & C Holmes
Kate Picone
Honours graduate 2012 
Plankton dynamics in relation to climate variability
Supervisor: AJ Richardson
Natalie Kerr
Honours graduate 2012 
Accepted research assistantship with Harvard Forest in USA, March 2013
Identifying cost-efficient approaches for managing weeds
Supervisors: Y Buckley & P Baxter
Kirsty Howard
Honours graduate 2012 
Potential effects of the re-zoning of the Great Barier Reef Marine Park on commercial fisheries catch
Supervisors: AJ Richardson, J Kirkwood & P Moss
Andrew Jones
Honours graduate 2011 
Genetic estimates of effective population size
Supervisors: Y-G Wang & J Ovenden
Na Wang
MSc 2011
Population dynamics with continuous recruitment for multiple short-lived species: a case study for Australia's Northern Prawn Fishery
Supervisor: Y-G Wang
Liza Roger
Honours graduate 2010 
Comparison of shell structure of two tropical thecosome pteropods (Creseis acria and Diacavolinia longirostris) over 45-year period
Supervisor: AJ Richardson